Free CPA Ethics and Governance support resources
KnowledgEquity provide free study resources for CPA Ethics and Governance as part of our Revision Plus package. This provides CPA students a chance to explore our resources and decide if they are useful for them in future studies (especially for the very tough CPA subjects including CPA Financial Reporting and CPA Advanced Taxation).
So, in addition to the CPA knowledge checks you can download from CPA MYOL, consider checking out KnowledgEquity.
We are confident that our resources will help you learn the materials faster and more deeply than just reading the study guide alone. Read what other CPA students think about KnowledgEquity in these

testimonials

.
Sign up to our free E&G Revision Plus resources

here

.
CPA Past Exam Papers
Students often ask for access to CPA past exam papers, but CPA Australia do not release these. The team at KnowledgEquity have worked hard to create useful questions at various levels of difficulty. These are designed to help you prepare for your exams and be confident that you know the materials well. We have practice exams for CPA core units and electives. The core unit practice exams include both an MCQ and written answer component, that matches the weighting in the actual CPA exam. The elective ones are all MCQs as per the CPA elective exam structure.
KnowledgEquity team members have successfully completed the CPA exams (and won prizes for it). CPA must examine you on the study guide so in a sense, there is no 'magic' involved here. Regardless of how long the guide is, there are only so many combinations of questions they can ask. So why not practice with questions that are similar to those that would be in the exam? Enrol in Ethics & Governance for free practice exams

here

.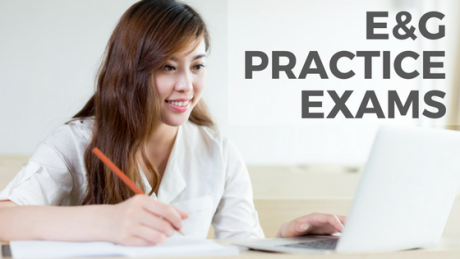 Written answers for CPA exams
Another area in CPA exams where candidates struggle is with the short and long written answer questions in the exam. There a few different reasons but one recurrent theme is poor time management. So why wouldn't you do a practice exam under the same time pressure? It's one thing to know the answer. Its something else to write that answer down well. There's no point taking a week to answer a practice exam when the real one only gives you just over three hours!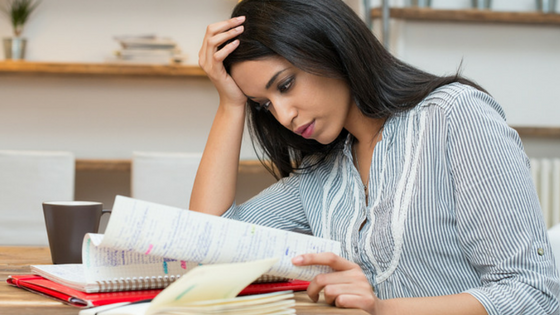 Finally, if you get a written answer question wrong what does it tell you? Not much if you don't get any feedback. You want to know why your answer didn't convince the exam marker it was worth marks? Was it answer structure that was poor, or you incorrectly used the wrong standard? Did you answer only part of the question instead of all of it? Against popular myth, CPA don't put tricks in their exams. But they examine you thoroughly so understanding how to answer exam questions is critical.
If you want
personalised feedback on your practice exam written responses

, then enrol in Ethics & Governance 

Full Focus

course for only $100 (yes, it really is only $100) in Semester 1 2018.
CPA Practice Exams
Our Ethics & Governance practice exams are available

in

Exam Ready for only $50 (includes feedback on MCQs). If you want personalised feedback on your practice exam written responses (and live weekly webinars), then sign up for a Full Focus course for only $100.
Our statistics show that people who complete our practice exams have a higher chance of passing than people who don't (you can read: How KnowledgEquity students perform with their CPA results in this

blog

). Like with everything, if you put the effort in you get the reward out. You won't get a CPA past exam paper from CPA Australia so you may as well use ours and give yourself the best chance of success.
Blog: Knowledgequity students performance in CPA results
Plus CPA support resources with E&G!
When you sign up for E&G Free with Revision Plus, you'll also give you over 50 video tutorials, recorded weekly webinars during the CPA semester and Module Quizzes packed with MCQs. Enrol now and get studying !
Free Ethics and Governance Resources
KnowledgEquity
We are an independent provider of support resources for your CPA studies, and have highly qualified CPAs creating and delivering innovative content including live webinars, video tutorials, PDF resources to download and practice exams.
Courtney Clowes CPA and Russell Clowes CPA are the directors and have many years experience teaching the CPA program, authoring CPA study guide materials and providing expert forum responses to CPA students.
This video outlines what we do and why we think our CPA support resources will be helpful for you, and you will be impressed by our low CPA Tuition Fees:
Not taking Ethics & Governance this semester?
If you're taking Ethics & Governance this semester, you can still check out our CPA support resources for free. Sign up to your given subject with our free CPA Assist. Get 10 hours of CPA content including video tutorials, recorded webinars, PDF downloads, mid-semester test and more. You can view our content and you will be convinced that our support resources for your CPA studies will be a valuable way to improve your results. Click the button below and select your CPA subject, then register for CPA Assist. It's really that easy!