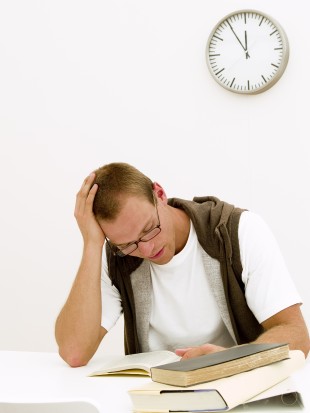 CPA past exam paper access
Students often ask for access to CPA past exam papers, but CPA Australia do not release these. The team at KnowledgEquity have worked hard to create useful questions at various levels of difficulty. These are designed to help you prepare for your exams and be confident that you know the materials well. We have practice exams for all the CPA core units and electives. The core unit practice exams include both an MCQ and written answer component, that matches the weighting in the actual CPA exam. The elective ones are all MCQs as per the CPA elective exam structure.
KnowledgEquity team members have successfully completed the CPA exams (and won prizes for it). CPA must examine you on the study guide so in a sense, there is no 'magic' involved here. Regardless of how long the guide is, there are only so many combinations of questions they can ask. So why would you not want to practice with questions that are similar to those that would be in the exam?
Written answers for CPA exams
Another area in CPA exams where candidates struggle is with the short and long written answer questions in the exam. There a few different reasons but one recurrent theme is poor time management. So why wouldn't you do a practice exam under the same time pressure? It's one thing to know the answer. Its something else to write that answer down well. There's no point taking a week to answer a practice exam when the real one only gives you just over three hours.
Finally, if you get a written answer question wrong what does it tell you? Not much if you don't get any feedback. You want to know why your answer didn't convince the exam marker it was worth marks? Was it answer structure that was poor, or you incorrectly used the wrong standard? Did you answer only part of the question instead of all of it? Against popular myth, CPA don't put tricks in their exams. But they examine you thoroughly so understanding how to answer exam questions is critical.
CPA Practice Exam Period
KnowledgEquity's CPA practice exam period is the most busy time of semester for us because we commit to providing detailed feedback for every candidate. We do this so you know where you need to improve in your technique and also where you to need to revise further in the study guide.
Our practice exams are available in our Full Focus, Exam Ready and Bootcamp intensive courses. Our statistics show that people who complete our practice exams have a higher chance of passing than people who don't. Like with everything, if you put the effort in you get the reward out. You won't get a CPA past exam paper from CPA Australia so you may as well use ours and give yourself the best chance of success.
Prices for CPA support materials
Of course the price is also important. We have products ranging from $250 (Revision Plus) to $450 (Full Focus), and here is a price comparison article 'CPA tuition fees' we have prepared so you can see how we rate against the endorsed registered tuition provider PDL Academy.
I hope you found this useful. If you feel you have fallen behind in the semester please check out our Bootcamp course which include 1 practice exam, 10 recorded webinars, up to 50 video tutorials and hundreds of practice questions.
Regards, Courtney Clowes
KnowledgEquity
We are an independent provider of support resources for your CPA studies, and have highly qualified CPAs creating and delivering innovative content including live webinars, video tutorials, PDF resources to download and practice exams.
Courtney Clowes CPA and Russell Clowes CPA are the directors and have many years experience teaching the CPA program, authoring CPA study guide materials and providing expert forum responses to CPA students.
This clip outlines what we do and why we think our CPA support resources will be helpful for you, and you will be impressed by our low CPA Tuition Fees:
Sign up to CPA Assist – 10 hours of free content in your chosen subject to get you started. You can view our content and you will be convinced that our support resources for your CPA studies will be a valuable way to improve your results. Click the button below and select your CPA subject, then register for the subject CPA Assist. It's really that easy!