Your CPA pledge
Last semester, we asked all our students to submit a CPA pledge to achieve a particular result for their subject(s).
A pledge is a motivational technique to achieve a particular outcome. It's not a guess about what result you think you'll get – it's a commitment towards achieving a specific result and then planning the steps required and (just as importantly) implementing those steps successfully.
As with any goal, it's important to compare your actual performance to the objective. So, make sure you take some time to reflect on your pledge when your results come out. Your reflections will likely be different depending on your actual results and the CPA pledge you made.
Did you achieve your CPA pledge (or better)?
Did you miss your CPA pledge, but still pass?
Did you miss your CPA pledge and not get through?
Start looking at the reasons why you received the results you did. Be honest. Be critical. Be accountable. For example, you might consider the following: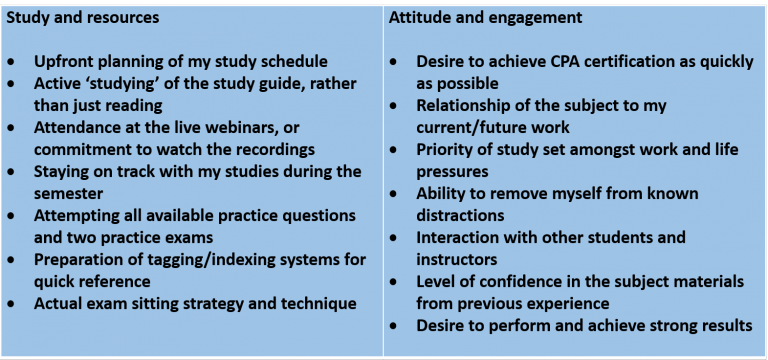 Begin the process to replicate those steps/items that worked well for you (and improve those that didn't) for your future studies. This process of pledging and reflection can be helpful in a range of other personal and professional endeavours, and we'd encourage you to implement a similar system to help you achieve your goals in life.
We hope you can join us in semester 2, 2017. Early Bird sales are still on but due to significantly increased demand, the current prices will be limited to the next 500 enrolments before they rise again. Good luck with your results and if you have now finished the CPA program, congratulations!
Regards,
Chris and the KnowledgEquity Team.
KnowledgEquity is an independent education provider, working with thousands of professional accountants across the globe to improve accounting education and professional development.