KnowledgEquity results versus CPA results
At the end of each semester we ask our students to help us understand the performance of our courses and how our practice exams match in difficulty to the CPA ones. So firstly, a big thank you to everyone who gave us their CPA results!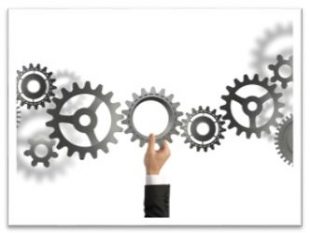 We analysed KnowledgEquity students who viewed the videos in their course, completed the mini-quizzes and sat practice exams. In other words, they engaged with the product and used the majority of the materials. The table below shows those results.
What we find encouraging about the table is that our results are significantly higher than the average across all CPA exams. Saying that, we see room to improve our pass rates further and that is our ongoing aim.
What we are really pleased with is that our students often score many more Distinctions and High Distinctions than the average CPA student. Our students are not here to just pass. They are aiming to excel.
Core subjects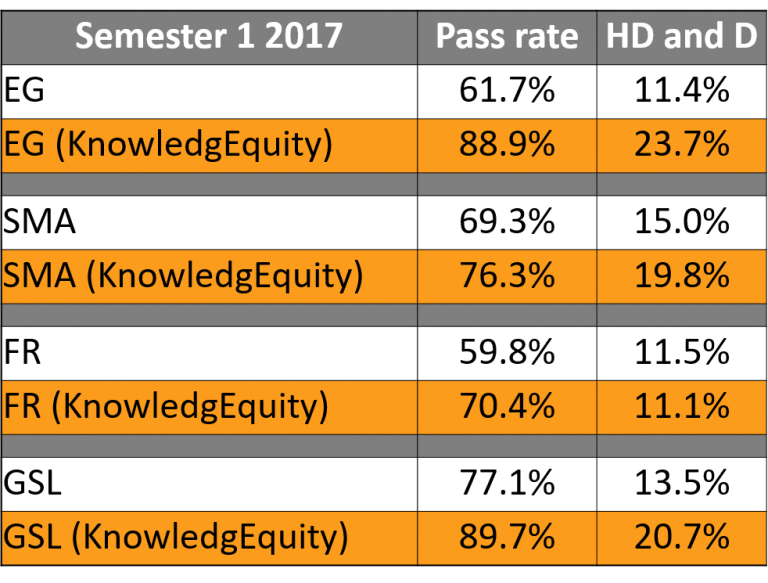 Elective subjects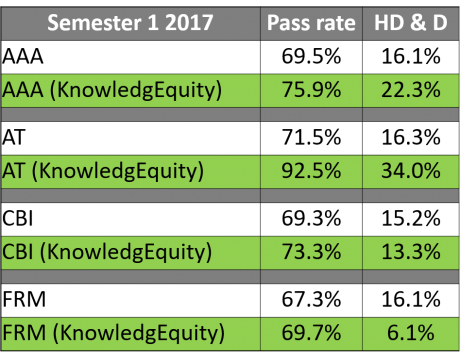 Improved CPA results – how our CPA Practice Exams helped
A key part of using KnowledgEquity tuition support resources is the structure we provide which focuses on watching our short video tutorials first, then reading the CPA study guide, watching the webinar as revision, and then completing the module quizzes. When this is combined with our two full length CPA practice exams we see students improve their CPA results dramatically. This reduction in CPA fail rates is a combination of the detailed feedback you receive plus the practice and experience you gain when attempting the questions in an exam environment.
CPA Practice Exams
All the KnowledgEquity practice exams are the same length as the CPA exams (3.25 hours) with the same balance of questions. At the end of the practice exam you receive your result, and for each question you can review which answer is correct as well as detailed explanations as to why the other options are not appropriate. This means you can then go back to the CPA study guide and focus on areas of weakness and improve your revision.
Of course if you are just visiting us for the first time, then feel free to join up by clicking on your subject below. Sign up for CPA Assist – 10 hours of selected content for FREE across all modules including video tutorials, PDF downloads, module quizzes, a mid-semester test, exam preparation live webinar plus two recorded subject webinars. We believe these resources will help improve your CPA results.
Happy for any comments or feedback our students have on this too.
Regards,
The KnowledgEquity Team
STRATEGIC MANAGEMENT ACCOUNTING
KnowledgEquity is an independent education provider and is not affiliated with CPA Australia