Topic: Non-financial performance metrics
Presenter: Courtney Clowes (CPA)
Date: Wednesday 24 January, 2018
Length: 1 hour
Link: Webinar course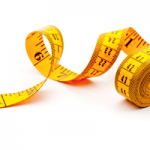 Topic: Working capital management
Presenter: Courtney Clowes (CPA)
Date: Friday 16 February, 2018
Length: 1 hour
Link: Webinar course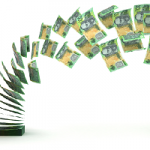 Topic: Activity Based Accounting
Presenter: Courtney Clowes (CPA)
Date: Friday 16 March, 2018
Length: 1 hour
Link: Webinar course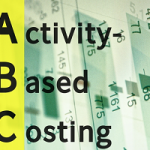 Topic: From reporting to analysing to advising
Presenter: Courtney Clowes (CPA)
Date: Friday 20 April, 2018
Length: 1 hour
Link: Webinar course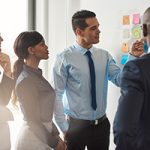 Topic: Risk, trust and reputation
Presenter: Chris Thomas
Date: Thursday 24 May, 2018
Length: 1 hour
Link: Webinar course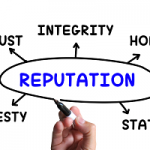 Topic: Integrated Reporting From concept to implementation
Presenter: Courtney Clowes (CPA)
Date: Friday 22 June, 2018
Length: 1 hour
Link: Webinar course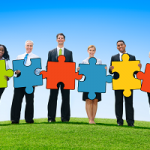 Topic: The Conceptual Framework – a refresher
Presenter: Courtney Clowes (CPA)
Date: Thursday 26 July, 2018
Length: 1 hour
Link: Webinar course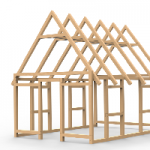 Topic: New product and market development
Presenter: Chris Thomas
Date: Friday 17 August, 2018
Length: 1 hour
Link: Webinar course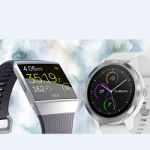 Topic: Corporate governance failures
Topic: Competition and consumer laws
Topic: Strategic planning and implementation
Topic: Protecting intellectual property
Topic: IFRS 16: Switching the light on Lessee Accounting
Presenter: Theashen Vandiar (CA, CPA)
Date: Wednesday 21 June, 2017
Length: 1 hour
Link: Webinar course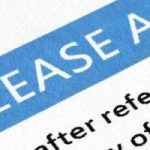 Topic: Directors' duties and obligations
Presenter: Courtney Clowes (CPA)
Date: Friday 28 July, 2017
Length: 1 hour
Link: Webinar course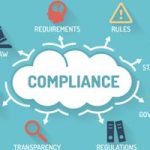 Topic: Pricing and Value Extraction
Presenter: Courtney Clowes (CPA)
Date: Friday 30 June, 2017
Length: 1 hour
Link: Webinar course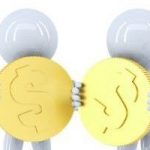 Topic: Non-compliance with laws and regulations (NOCLAR)
Presenter: Theashen Vandiar (CPA)
Date: Wednesday 23 August, 2017
Length: 1 hour
Link: Webinar course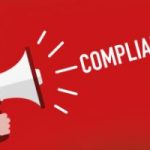 1. Live webinar invite
Invites are sent via email on the day of the webinar.
Click the 'Where' link to join the live webinar 5-10 minutes prior to the start time.
Note that webinars are hosted by 'ClickMeeting' (not the KnowledgEquity site).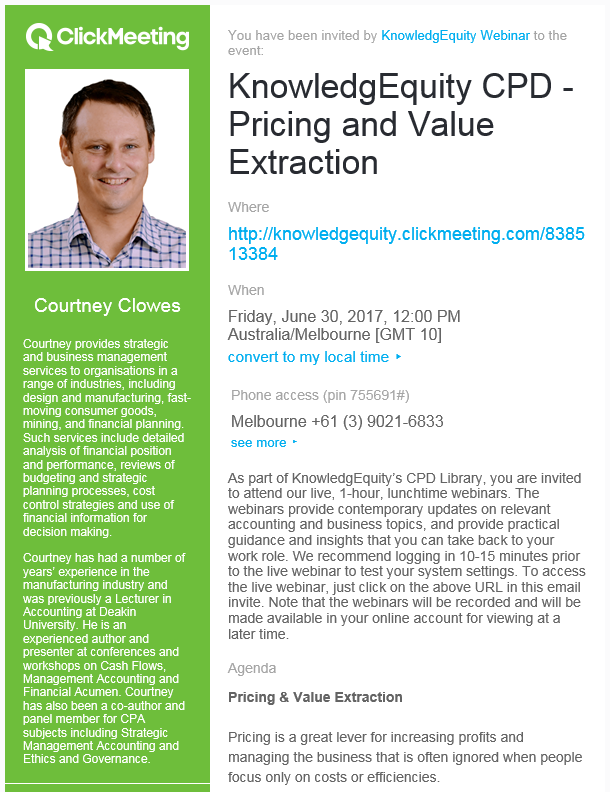 2. Attending live webinars
Enter your name and email on the ClickMeeting login screen.
Click the link to test your audio and video settings.
The presenter, slides, and a chat box can be viewed during the session.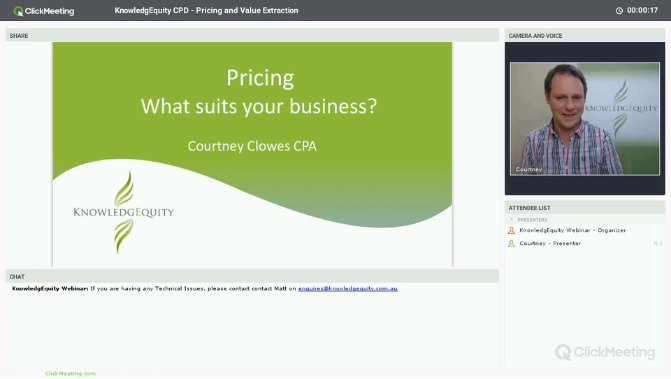 3. Accessing the recorded webinar
Webinar recordings are published shortly after the live session.
In your Courses menu, click on the relevant Webinar course.
Review the course contents and click Start/Continue course.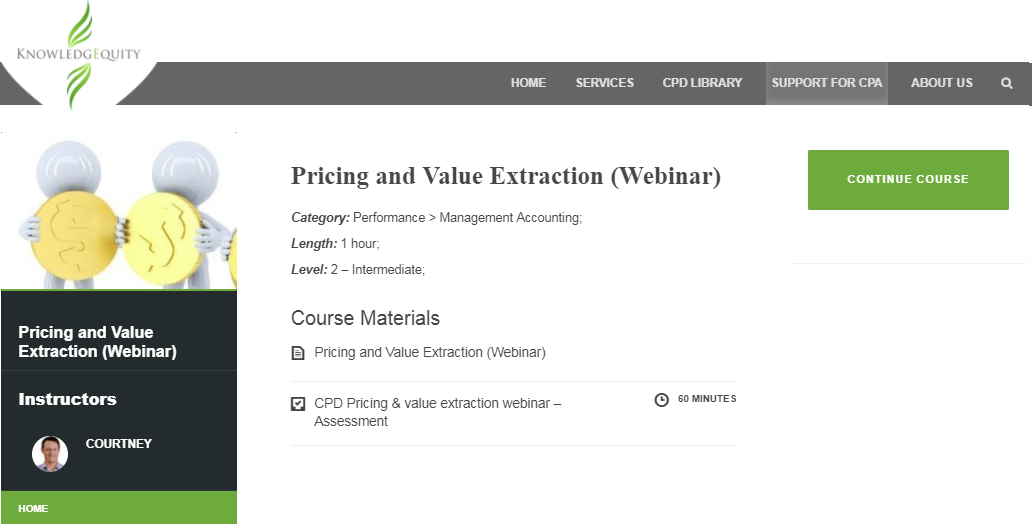 4. Gain CPD certificate
Watch the recorded webinar in full.
Take the webinar assessment (scoring 80%+).
Click on Finish Course to generate your CPD certificate.