Financial Reporting Revision – Module 5
In the lead up to the CPA exams, our KnowledgEquity Financial Reporting students are into revision mode. Our students have been using the KnowledgEquity support resources, including video tutorials, weekly webinars, module quizzes plus the CPA study guide to prepare for the all important exam.
Module 5 counts 24% of the CPA Financial Reporting exam. That is a significant chunk of the exam! Here is a checklist to help you assess your knowledge of this module and direct you to the relevant KnowledgEquity resources.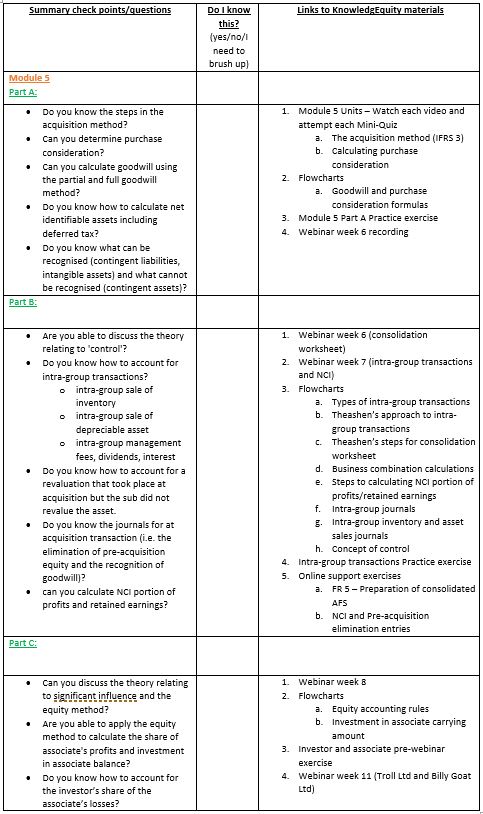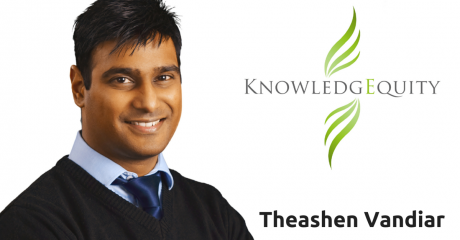 To learn more and get access to support resources for your CPA, check out KnowledgEquity's Financial Reporting Support for your CPA courses. You can try our CPA Assist for Financial Reporting which includes 10 hours of free content, there are short explanatory videos, module quizzes, webinars and flowcharts to help you embed your knowledge and be able to understand the subject. Plus in our paid courses, you can access all the resources, including practice exams (marked) and an exam preparation webinar – learn more here, Financial Reporting courses. Once you have concepts like these embedded in your knowledge data bank, you will be ready to take on your CPA exam!
Theashen Vandiar