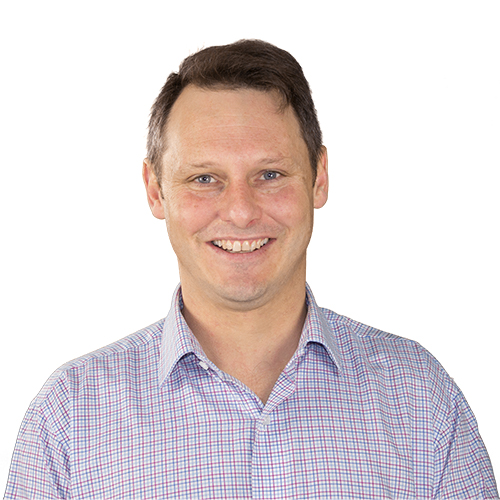 Courtney Clowes
BCom (Hons) Deakin, Cert IV TAE, CPA
Director
Courtney provides strategic and business management services to organisations in a range of industries, including design and manufacturing, fast-moving consumer goods, mining, and financial planning. Such services include detailed analysis of financial position and performance, reviews of budgeting and strategic planning processes, cost control strategies and use of financial information for decision making.
Courtney has had a number of years' experience in the manufacturing industry and was previously a Lecturer in Accounting Deakin University. He is an experienced author and presenter at conferences and workshops on Cash Flows, Management Accounting and Financial Acumen. Courtney has also been a co-author and panel member for CPA subjects including Strategic Management Accounting and Ethics and Governance.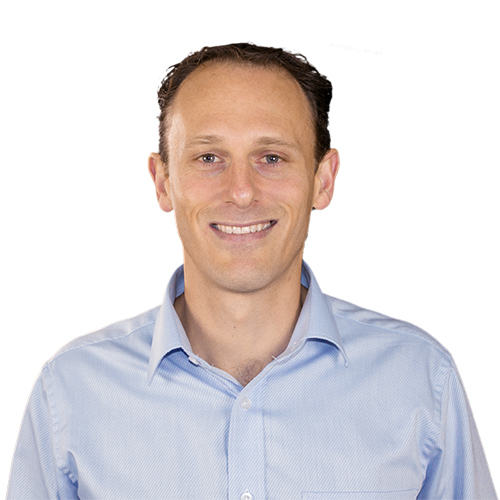 Russell Clowes
BCom Monash, GDipAppFin SIA, Cert IV TAE, CPA, EMBA Sydney
Director
Russell provides strategic and business management services to organisations in areas such as business setup, operational processes and management accounting. He designs and develops innovative training solutions for corporate entities and professional accounting bodies, as well as online learning materials for undergraduate and post-graduate students. Russell also writes, updates and examines educational and training materials in management accounting, corporate governance, financial risk management and quality control.
Russell has had a number of years' experience in the banking and finance industry. He has had exposure to a number of key business functions, including operations management, project management, and business analysis and he has a sound understanding of risk management, the equities markets, and lending practices.
In 2009, Russell was awarded the CPA High Achiever Award. In 2013 he was awarded an Excellence in Leadership Scholarship to undertake the Global Executive MBA with the University of Sydney Business School.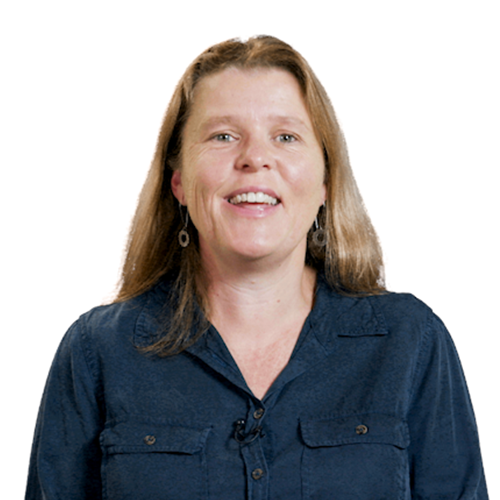 Gina Clowes
BCom Kwazulu Natal, CPA
Operations Manager
Gina is responsible for reviewing and updating learning content and providing learning support to candidates. Gina has a long history in accounting, finance and taxation roles, including lecturing, and she is very task driven and highly motivated to achieve. Gina migrated with her family from South Africa in 2016 and is embarking on her journey to complete the CPA Program.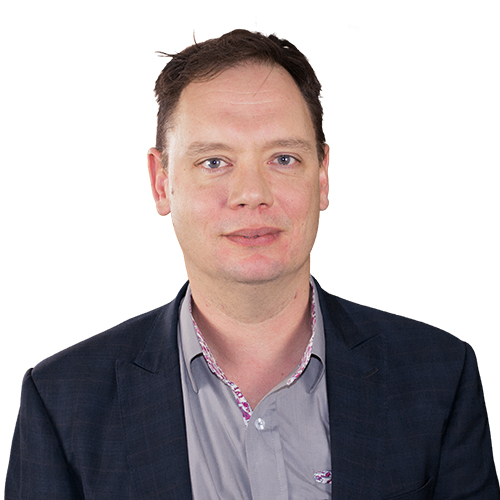 Chris Thomas

BEng (Mech) RMIT, MBA Melbourne Business School, CertIV Professional Writing and Editing, RMIT
Business Operations Executive
Chris is an experienced product manager and business operations manager who is responsible for marketing and communications and product development. Chris also acts as a technical expert for the CPA Program subject, Global Strategy and Leadership.
Chris has over 15 years' experience, starting out in engineering at Kraft Foods Limited before starting his first not-for-profit business in India. After further jobs in the Fast Moving Consumer Goods industries, Chris moved into strategy roles with WorkSafe Victoria where he looked after strategic planning, performance and change management projects. Chris has been founder and co-founder of start-up enterprises across a variety of industries from education through to nutritional products. He also provides management consulting services to the community services sector.
Michael Kehio
B.Com Daystar, M.AppFin, CA ANZ
Business Operations Executive
Michael has more than 15 years' experience in Risk, Audit and Compliance. He holds a Bachelor of Commerce degree with a double major in Accounting and Business Administration and a Master's degree in Applied Finance. Michael is also a Chartered Accountant (CA-ANZ).
Michael's career begun at Ernst & Young (EY), Kenya, followed by KPMG Australia as an Assistant Manager. He also has experience in industry, as a Risk and Audit Manager at Rio Tinto, and as a Group Internal Audit Manager at SEEK. Michael is also a Director, Business Development and Risk Management at M&G Migration and Visa Services, a family-owned Migration Agency Business based in Melbourne.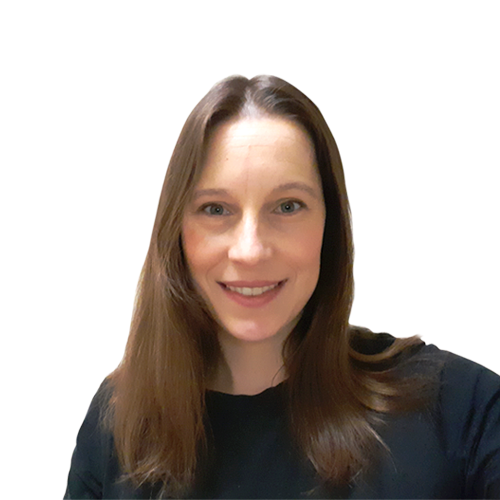 Rebecca Nowak
BBus (Economics and Finance) RMIT, Cert IV TAE, CPA
Business Operations Executive
Rebecca has a number of years' experience in accounting and economics, with exposure to taxation, financial management, budgeting, and regulatory issues within financial services, automotive and pharmaceutical/retail industries.
In addition to corporate experience, Rebecca has previously been a member of CPA Australia's Subject Advisory Panel for Ethics and Governance and Strategic Management Accounting. Rebecca has also taught accounting and economics in the TAFE and University sectors, and marked CPA Program exams for Ethics and Governance.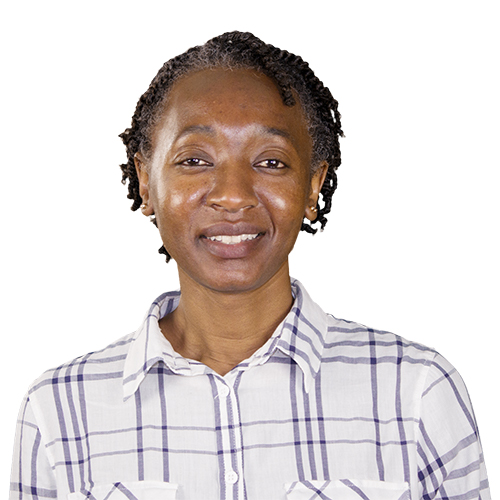 Patience Matipano
BCom South Africa, MPA Federation, CPA
Finance and Office Manager
Patience is responsible for all our finance and tax functions as well as the office management. Patience is also responsible for our student and learning management system administration. She also provides in-house training to the administration team. Patience is our master of to-do lists and action items – if something has a due date, we turn to Patience to ensure it's completed on time.
Patience migrated with her family from Zimbabwe after a career in banking and holds a Bachelor of Commerce, Master of Professional Accounting and is a qualified CPA.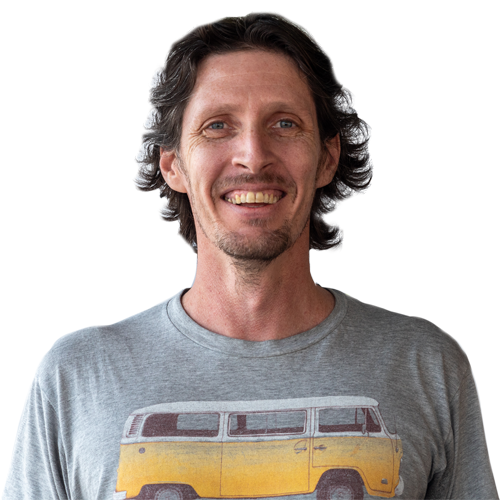 Mike Hadjinestoros
BCSci (Computing) La Trobe,  CertHE (Civil Engineering) Plymouth
Systems Analyst
Mike is our in-house developer, coder, analyst and IT fixer, handling our IT infrastructure, software and systems performance. He has broad experience in implementing and managing devops practices and technologies in enterprise delivery teams.
Mike is passionate about automation and using technology to solve business problems, and he's not afraid to jump in the deep end. If you need to get his attention and prioritise an IT project, look no further than his weakness for iced coffees and sugar-free Red Bull.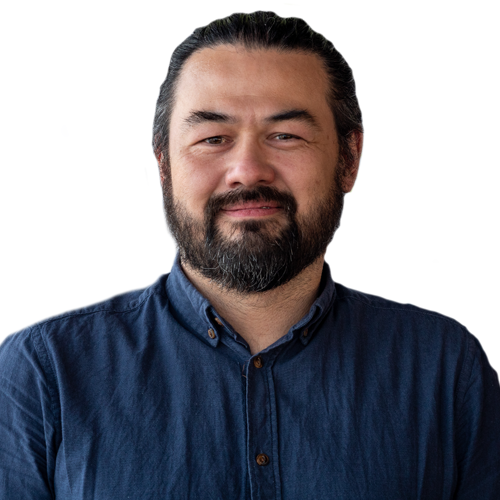 Jay Tan
Systems Analyst
Jay is one of our analyst/administrator/developers. His career path was set at the age of 7, when his father brought home an Apple II clone and a tiny black and white TV to plug it into, sparking a lifelong fascination with computers, software and all things related.
Since 1999 he has been designing, developing, administering, and maintaining web sites, web applications, and the infrastructure they run on, building solutions for the immigration, digital marketing, recycling, and pharmaceutical industries to name a few. Outside of work, Jay enjoys spending time with his wife and three children, dabbling at woodwork and metalwork, collecting and building mechanical keyboards, and tinkering with his Emacs configuration.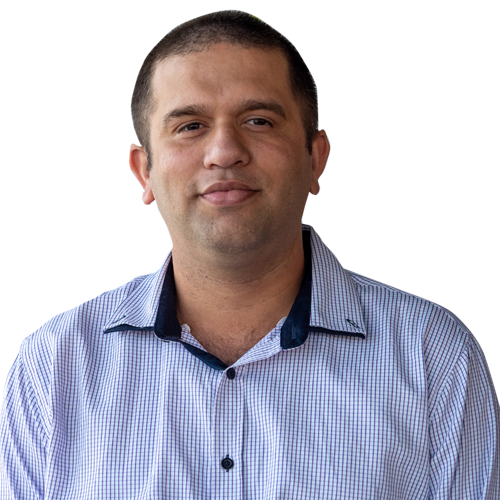 Shazad Saleemi
B.Sc. Electrical Engineering Lahore, Microsoft Certified Technology Specialist:- .NET Framework 4, Windows Applications, Service Communication Applications, Developing Microsoft Azure Solutions
Systems Analyst
Shazad is a systems analyst, working closely with the education and administration teams to develop user interface and reporting solutions.
Shazad has 13 years software development experience which includes: delivering cloud based MEAN/.NET solutions, on-premise C++/SQL applications, firmware development and reporting and analytics. He has worked in Fast Moving Consumer Goods to Construction and Railroad industry, and developed solutions for global companies such as Coca-Cola, Red Bull, General Mills, and Colgate. He has experience hiring and mentoring young talent as well as building and leading geographically dispersed teams.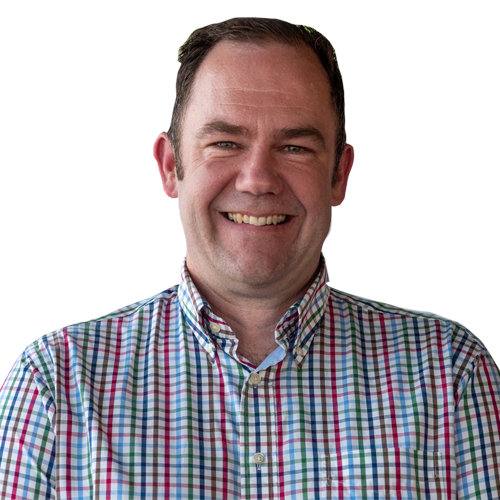 Matt Esse
BBus (Computing) RMIT,  Adv Dip Leadership & Management RMIT
ICT Administrator
Matt is always the go-to man for anything that plugs in! His love of computers started when his Dad purchased his first Amstrad computer at the age of 12. Ever since, he has dabbled with and built computers, making a career out of doing what he loves.
After working at RMIT for 23 years as Senior Field Technician and Director of his own IT Consulting Company, he joined our team. With his significant experience and drive to make things work (and work better), Matt is our in-house 'IT-Guy', providing webinar and technical support to staff and students. When not at work, Matt spends time with his family, flying his drone, building a 3D printer or simply being distracted with something new that plugs in!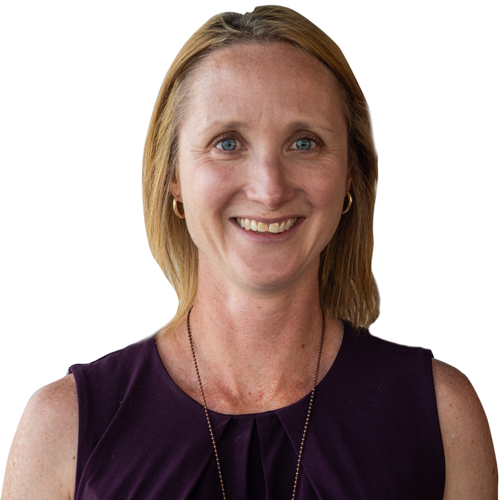 Nicole Clowes
BOccT LaTrobe
Candidate Support
Nicole is responsible for providing candidate support through phone, email and online forum channels. Nicole also provides finance, administration and learning management system support. Nicole has an Occupational Therapy background and has worked in various administrative roles including with NEC Australia and Tolhurst Noall.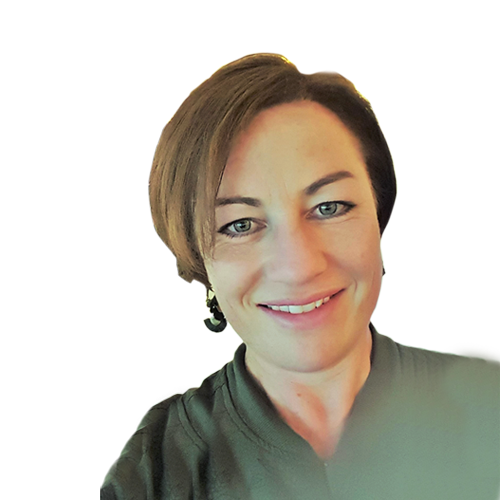 Michelle Spiteri
BA VUT
Candidate Support
Michelle is responsible for providing candidate support and communications, including through online forums. Michelle also provides administration and learning management system support. Michelle has worked in various administrative roles including with NEC Australia.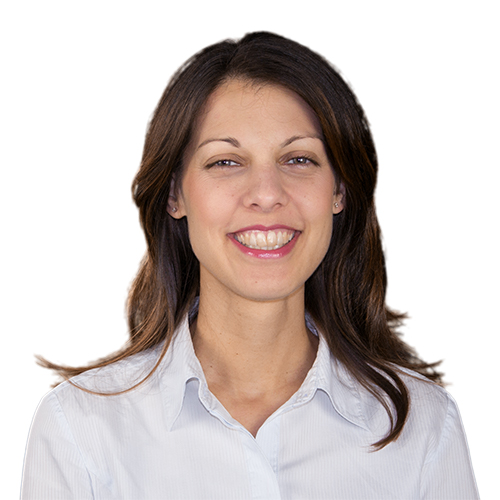 Antonia Kamid
BCom Curtin, DipMgt Deakin, Cert IV TAE
Technical Consultant – Business and Education
Antonia is responsible for the development and review of educational materials. Antonia has over 10 years learning and development experience including managing projects across consulting, eLearning and organisational development in the financial services (accounting, financial planning, superannuation and banking), education, engineering and IT industries.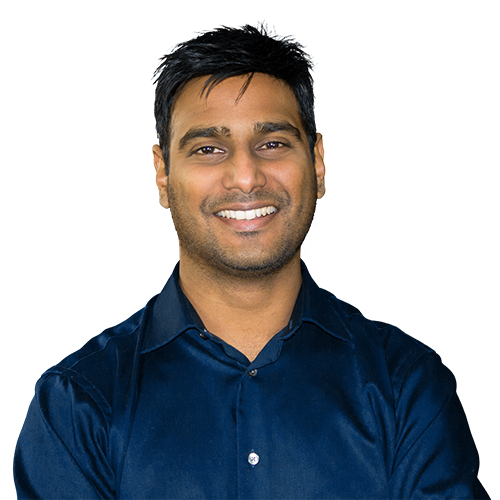 Theashen Vandiar
Accounting (Hons) KwaZulu Natal, BCom KwaZulu Natal, Cert IV TAE, CA (SA), CA (Aust), CPA
Technical Consultant – Financial Reporting
Theashen is a technical expert responsible for the development and review of training and educational materials. Theashen also provides technical forum responses to candidates studying the CPA Program in a range of segments.
Theashen has an auditing background with extensive experience working in professional accounting bodies (including CPA Australia and South African Institute of Chartered Accountants) and one of the big 4 accounting firms (KPMG). Theashen has also worked closely with universities in the provision of training and education related to the Bachelor of Commerce Accounting and Honours degrees.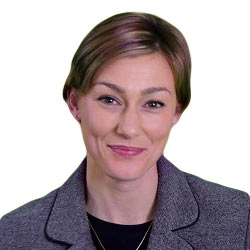 Shellie Painter
BSc Melbourne, Grad Cert Fisheries Management, MPA RMIT, CPA
Technical Consultant – Management Accounting
Shellie is responsible for the development and review of training and educational materials, as well as the provision of strategic and operational consulting services to clients.
Shellie has practical experience in financial management and budgeting in manufacturing, service, retail and wholesale industry businesses. She also has experience in the Victorian Public Service undertaking financial analysis, project management and governance for the Victorian water industry and accounting policy, compliance and budget roles in government departments. Shellie's expertise is in business management accounting and financial analysis. In 2010, Shellie received the CPA Australia Victoria Divisional Award in recognition for achieving the highest mark in Financial Risk Management.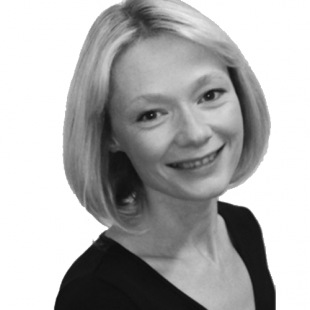 Suzannah Andrews
BEng Imperial College London, CA
Technical Consultant – Taxation
Suzannah is a technical consultant in taxation, delivering webinars, reviewing content and providing expert forum responses. Suzannah has many years' experience in Australian tax as an adviser, trainer and educational consultant. She spent a number of years in the Big 4 accountancy firms, working as an adviser in the corporate tax field, and she has experience working with both large multinationals and middle-market clients.
In recent years, Suzannah has focused on tax training and education. She was a key member of the Tax Technical Knowledge Centre at PricewaterhouseCoopers, responsible for development of educational materials, face-to-face training of staff and partners, and knowledge management.
Suzannah worked with CPA Australia for more than seven years as Technical Consultant for the taxation subjects of the CPA Program and is currently the Chief Examiner for the Australia Taxation and Australia Taxation – Advanced subjects.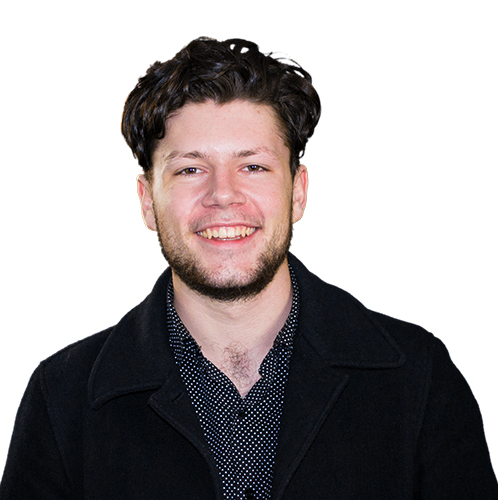 Tim Hughes
Associate Degree in Screen and Media Production RMIT
Media Production Executive
Tim directs and edits the audio-visual resources for KnowledgEquity's training courses. As part of graphic design, he is in charge of exercising the restraint required to not change the video background to a picture of outer space or the Windows 95TM logo. From a wardrobe perspective, he is in charge of minimising the reputational damage of staff wearing flannelette or Hawaiian shirts in videos.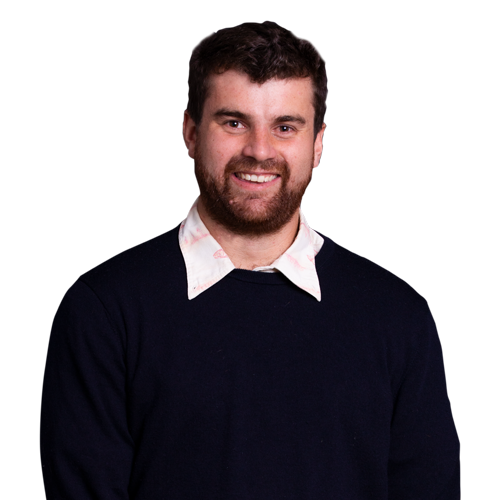 Angus Pinkstone

Associate Degree in Screen and Media Production RMIT
Digital Content Producer
Angus has been one of our all-round digital content specialist since 2015. Since finishing his Screen & Media Production course at RMIT, he has been responsible for the creation of our video content including technical video tutorials, webinars, and marketing videos. Relocating to NSW in 2018, he has continued to produce content for us at KnowledgEquity as well as companies such as Amazon, REA Group and GSK. Angus also provides technical, IT and administration support to both our staff and CPA Program candidates when called upon.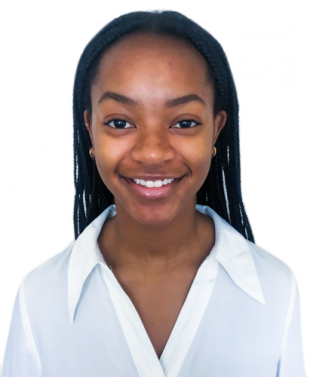 Zivai Matipano
VCE, Cert IV Leadership and Management Monash
Administration Officer
Zivai is responsible for providing administration, IT and learning management support. She is also responsible for reviewing formatting of learning content. Zivai is currently studying a Bachelor of Commerce/Law double degree at Deakin University.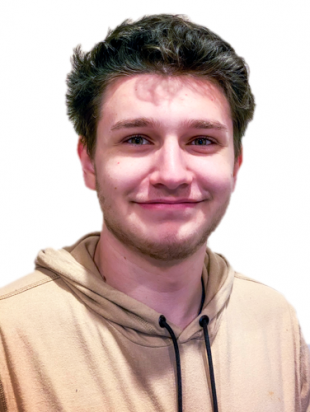 Alex Clowes
VCE
Administration Officer
Alex is responsible for key administration tasks Including ensuring the questions, videos and other resources in the system are in the correct locations and are formatted properly, and work across all different browsers and IT platforms. He is also responsible for stress testing the website, especially important areas such as practice exams to ensure candidates have a great experience. Alex is currently studying a Bachelor of Science degree at Deakin University.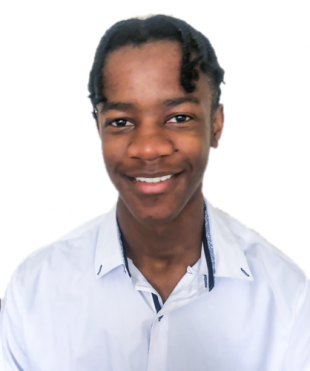 Munatsi Matipano
VCE, Cert II Engineering Studies Swinburne, Cert III Retail
Administration Officer
Munatsi is responsible for providing administration, IT and learning management system support. He is also part of the system testers ensuring all functions are working as intended. Munatsi is currently studying a Bachelor of Computer Science degree at Deakin University.