What should I do if I fail Ethics & Governance?

First of all, don't panic. Getting your CPA accreditation isn't meant to be easy. If it was, being a CPA wouldn't mean anything.

But you do need to reflect on the semester and identify what reasons might have led to your result.

Because getting on the same bus and driving it the same way, is unlikely to bring a different result.


What are my options?
1. Take EG again
Well, some of it is in your head. Even if your study went "off-track" you will have retained some of the theory. If you take a semester off that's OK but it will be even harder to remember what you had learnt 8-12 months ago. But you must identify where you need to improve and be specific. It's not "I will try harder this semester". That doesn't mean anything.
2. Take EG and SMA to catch up
Sure, but reflect on how close you were to a pass in EG. Scaled score of 520-539? You weren't far off. If you identify where you need to improve and you are ready to put in 240+ hours of study across two subjects, then you can go for both. But don't underestimate the increased effort.  You now need to study on average 3 hours, 7 days a week. Is this realistic?
3. Take a semester off
If it was work or family issues or something else that you don't think is going to resolve itself in the next 6 months, then maybe you need to take the semester off and get to a position where you have a whole semester with limited distractions. As per point 1, you will need to catch up on that theory with the increased time between studying.
4. Leave the CPA program
Are you fundamentally not ready for this accreditation? Did you get a scaled score of less than 480? Did you get 40% of less on a KnowledgEquity practice exam. If you are here, you need to address your underlying knowledge of accounting and whether you are up to the standard required yet. You may need to take a break and go back and refresh your knowledge of accounting fundamentals from your undergraduate studies, before you are ready to come back and attempt a CPA exam. There is no point in banging your head against a brick wall. You will only end up with a very sore head!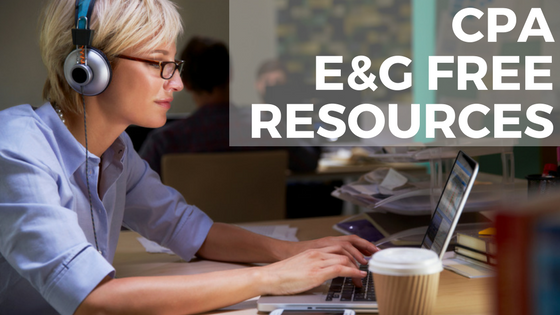 When you're ready, we're ready…
We are ready at KnowledgEquity to assist you the best we can. If you think tuition support can help you get through your CPA exam then we have a solution. Enrol in any of our courses, Full Focus, Exam Ready, Revision Plus or our freemium CPA Assist (free) to get immediate access. Check out your preferred subject page using the links below.